picnic concerts with experimental music

PARETZER FIELD MUSIC – May/June/July/August 2023
picnic concerts with experimental music
07.05. Land's Air – AUS – Eduardo Cassio (zither) / Josten Myburgh (sax)
Emilio Gordoa (perc) / Josten Myburgh (sax) / Sabine Vogel (fl)
18.06. Silke Eberhard (sax) / Uli Gumpert (pn) @ ROSENVILLA
Andrea Parkins (acc & live-electr) / Sabine Vogel (fl)
16.07. Luigi Marino (cymbals, zarb) / Biliana Voutchkova (vl) / Sabine Vogel (fl)
13.08. Alex Nowitz (voc) / Matthias Bauer (kb, voc)
wassermannvogel – Sabine Vogel (fl)/ Ute Wassermann (voc)

WHERE: next to garden center CAROMATISCH – Paretz-Hofer-Str.48, 14669 Ketzin
and across the Rosenvilla – Paretz-Hofer-Str.45, 14669 Ketzin
WHEN: start 15 h
bring your own picnic blanket

scroll down for description how to get there by public transportation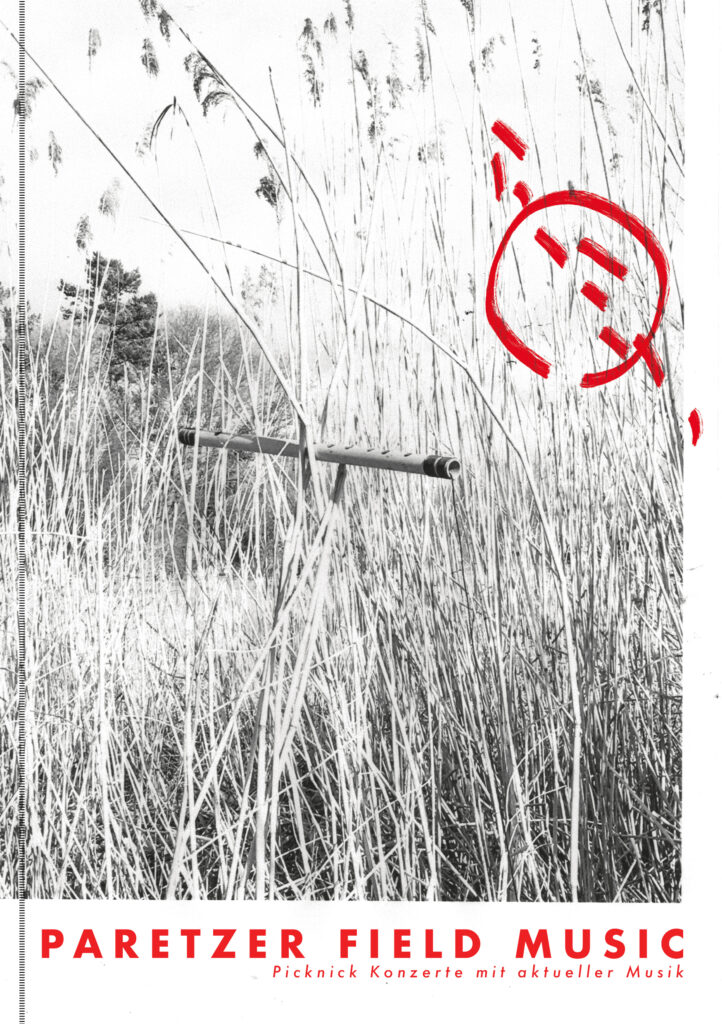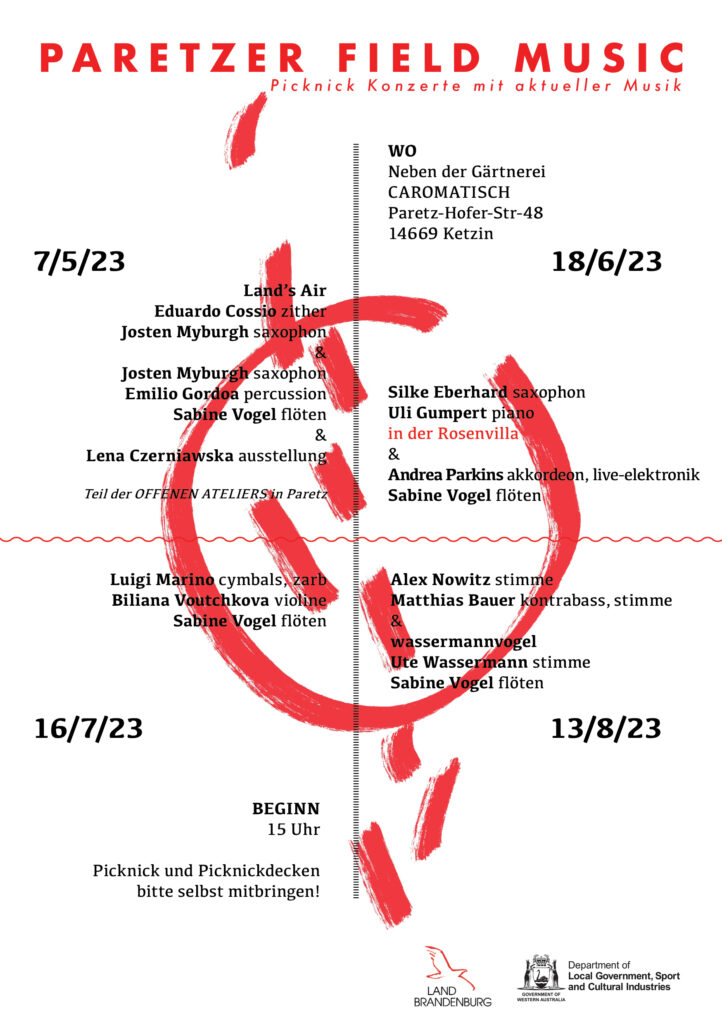 ___________________________________________________________________________________
13.08.23
The fourth and last concert of PARETZER FIELD MUSIC for this season is presenting two duos:
BAUER&NOWITZ Alex Nowitz (vocals) & Matthias Bauer (double bass, voice)
and
wassermannvogel
Sabine Vogel (flutes, objects) & Ute Wassermann (voice, bird whistles, objects)
an afternoon with voices, timbres, whistles and birds
Bauer&Nowitz
The duo focuses on the potential of language, music and sound. In this respect, the double bass player, occasionally, also uses his voice while his co-player constantly changes the role as vocal performance artist going back and forth between the singing and the speaking voice, between extended vocal techniques and whistled sounds. One of the duo's goals is the interaction between the two performers allowing each sphere, be it text or sound, to sparkle and merge with one another all of which aims to illuminate the beauty of both and, no less importantly, the space in-between.
(Text by Denise Ripplefinger)
wassermannvogel
In this duo, the two musicians explore the similarities of their instrumentarium: the flute, arguably the instrument closest to the voice, is played by Sabine Vogel and is often sonically augmented by singing, whispering and various mouth percussion sounds. Ute Wassermann, on the other hand, uses various kinds of whistles, which are probably the simplest and most original form of the flute, to mask and extend her polyphonic singing. The result is a hybrid vocal-flute duo with iridescent, swirling, trilling, shrilling, breathing, singing timbres.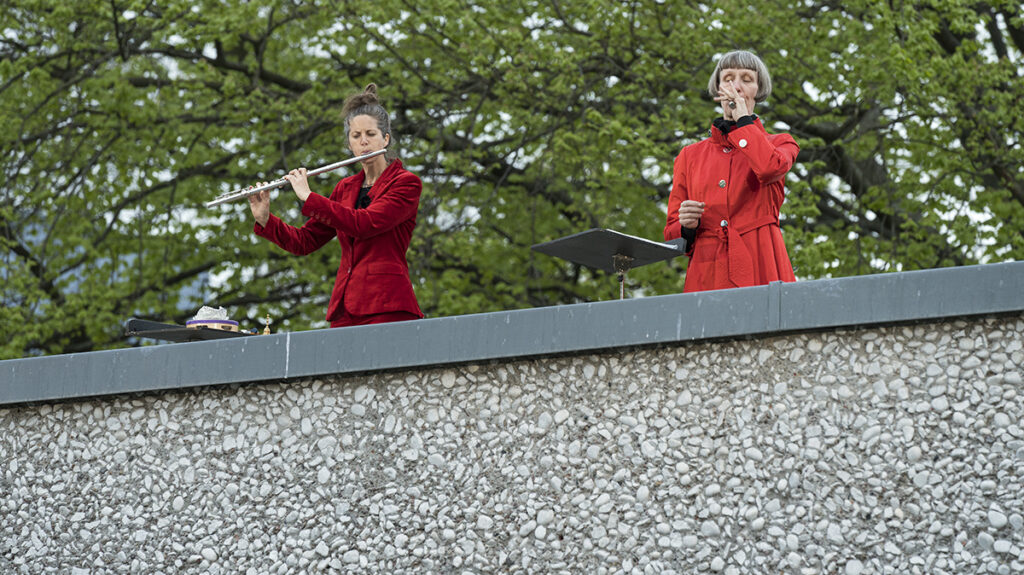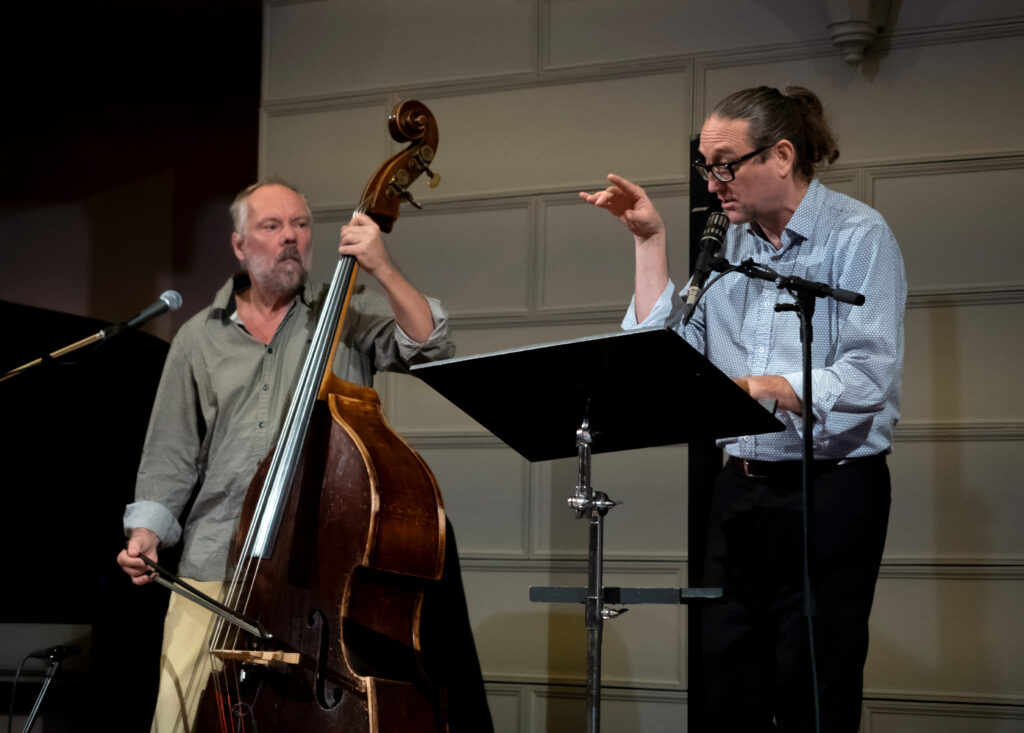 ______________________________________________
16.07.23
The third concert of this series this year is presenting the
TRIO : Luigi Marino (bowed cymbals, zarb) / Biliana Voutchkova (violin) – Sabine Vogel (flutes)
an afternoon with bowed strings and cymbals, moving air, whisper and sound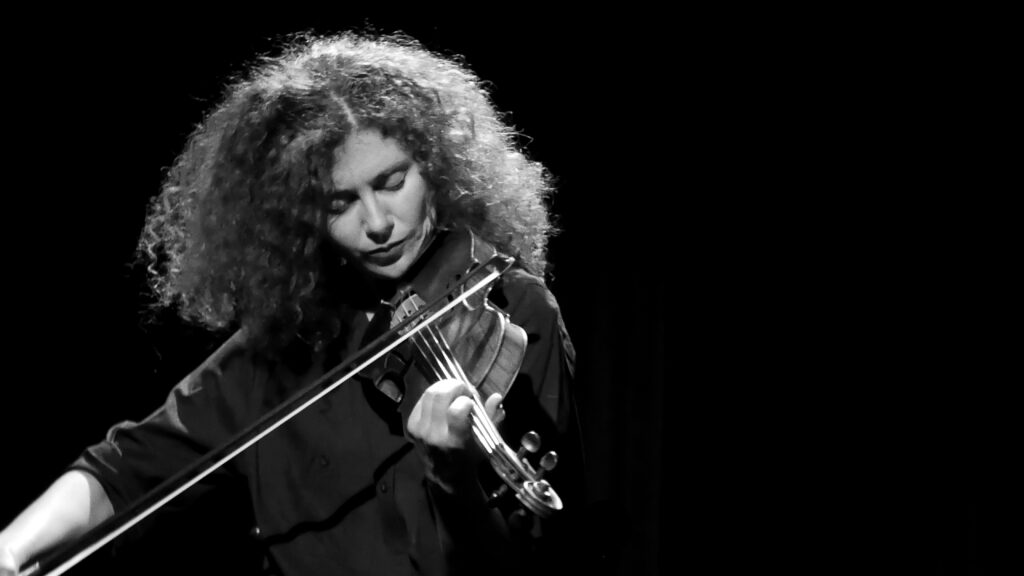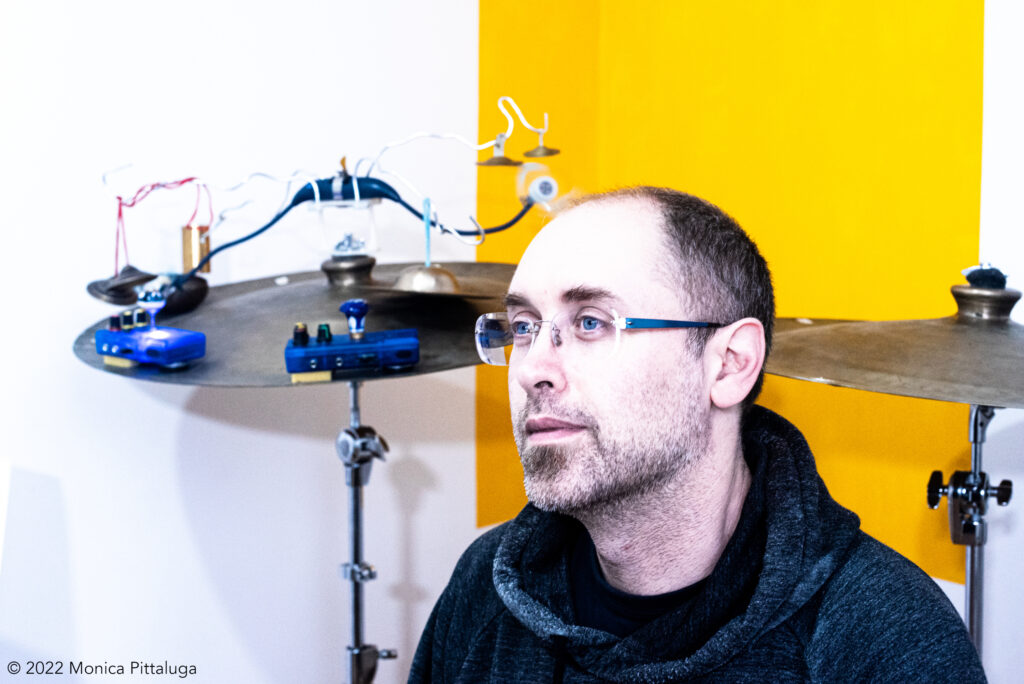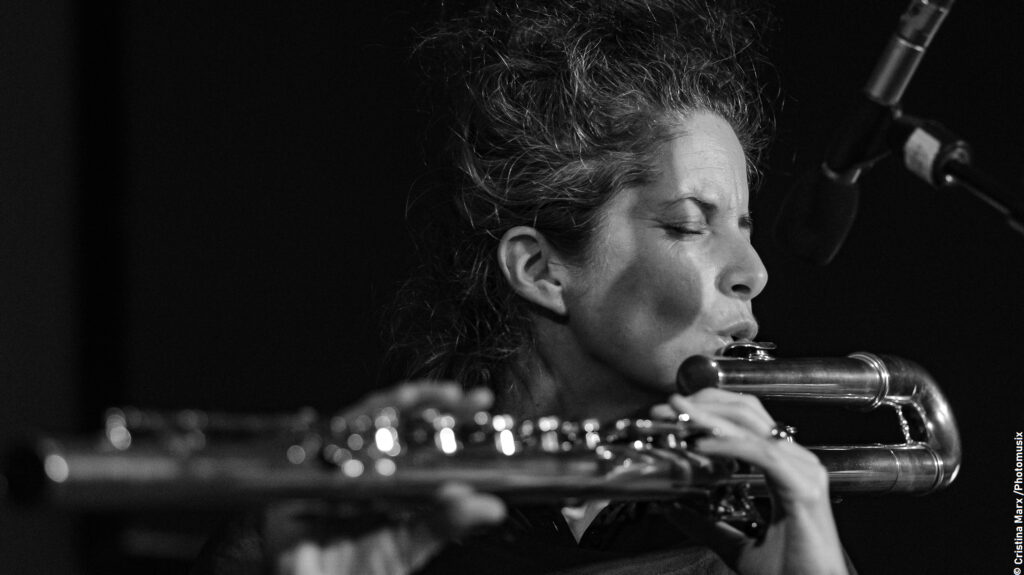 18.06.23
Silke Eberhard (sax) / Uli Gumpert (pn) @ ROSENVILLA
Keine Stücke, fertig, los! Der Klang des Altsaxophons verwebt sich mit dem des Pianos – so gut, dass die Klarinette diesmal im Köfferchen bleibt. Die emotionalen Linien verbinden sich zu einer glücklichen Fügung. Bei aller Dichte des Spiels gibt es ein Höchstmaß an Transparenz. Diese Art des Musizierens erinnert an Lennie Tristano und Lee Konitz, die bereits Ende der vierziger Jahre "frei" gespielt haben – lange bevor der Begriff "Free Jazz" in Umlauf kam. Im Unterschied zur kraftstrotzenden Geste in den sechziger Jahren ging es dem Kreis von Tristano um filigrane, spontan kreierte Kammermusik – bezeichnend mit Titeln wie "Intuition" oder "Subconscious-Lee". Doch die Jazzgeschichte wiederholt sich nicht. Silke Eberhard und Ulrich Gumpert sind keine Retro-Spieler, beide musizieren aus den Erfahrungen ihrer Biographien heraus.(Aus den Linernotes, CD Peanuts & Vanities, Jazzwerkstatt – von Bert Noglik)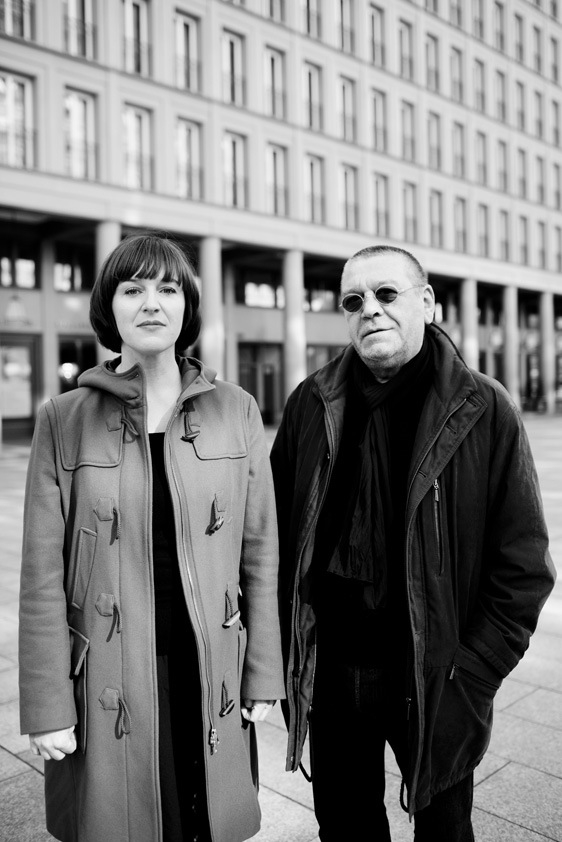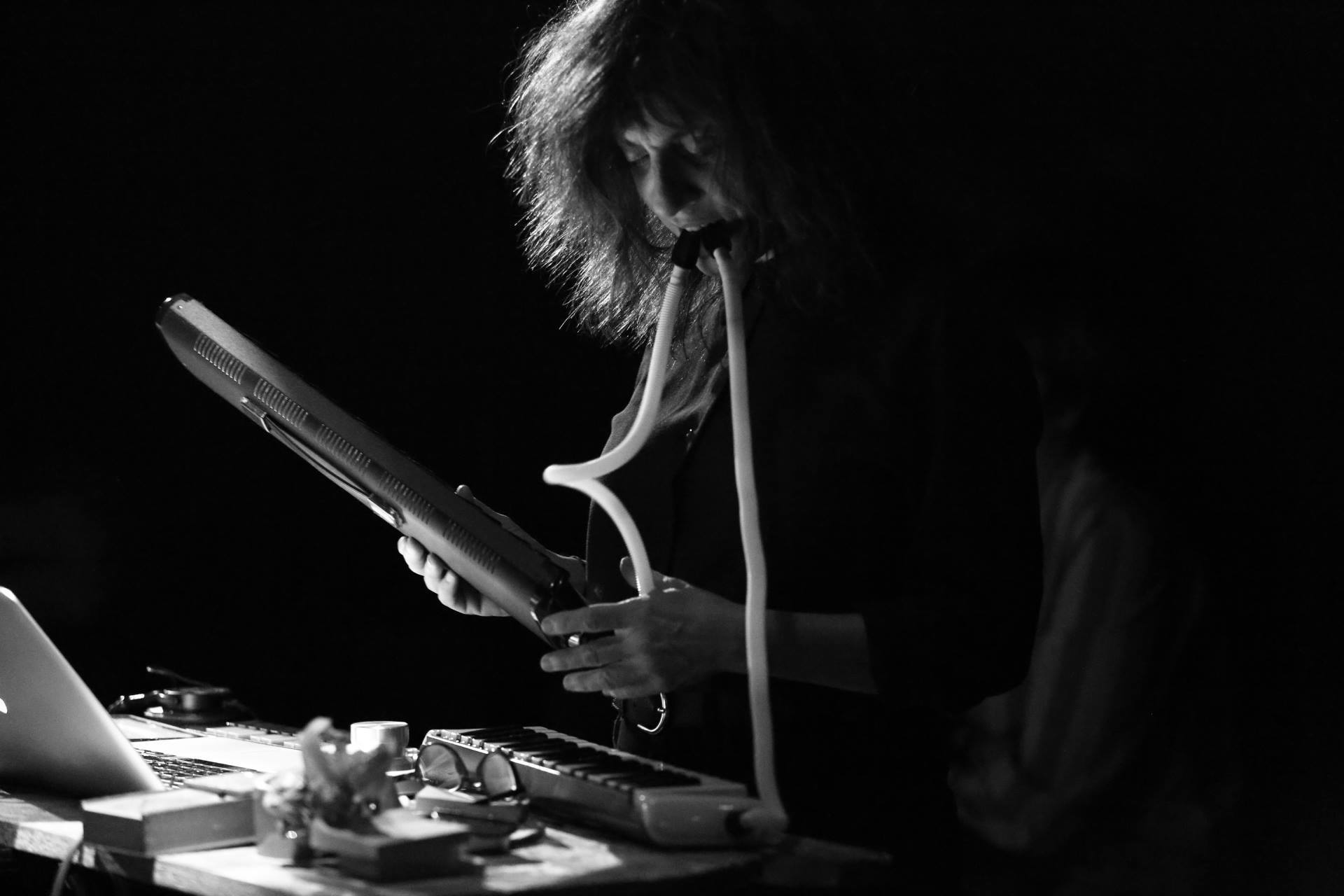 photo: Carl Kugel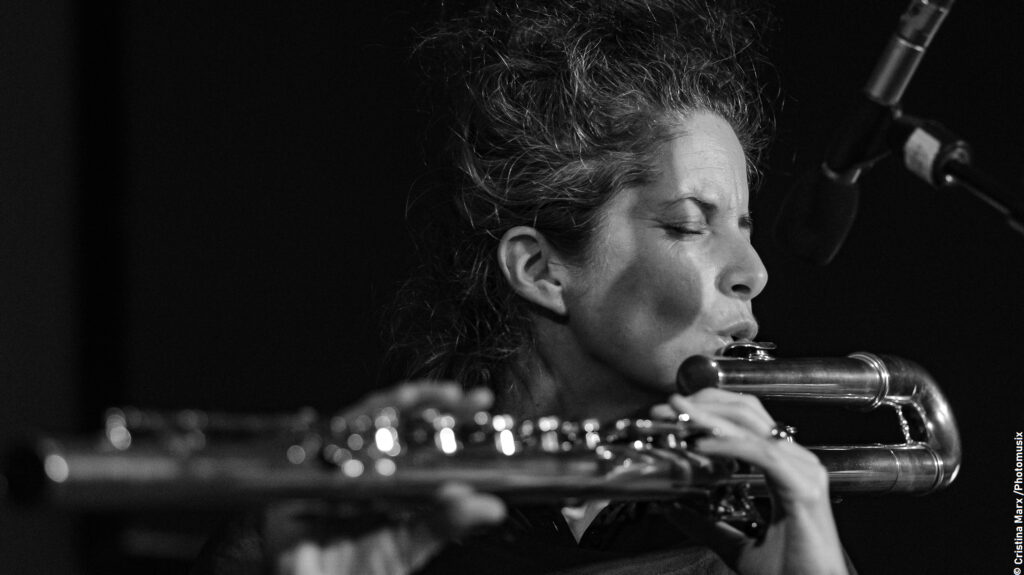 Andrea Parkins (acc, live-electronics) / Sabine Vogel (flutes, objects) play on the grounds next to the Caromatisch gardener. The bird life and especially the bird calls are unique there at this time of year and electronic sounds interweave with the natural soundscape of this place and promise a special listening experience.


__________________________________________________________________________________________
How to get there by public transportation.
There is the RE4 leaving from Berlin main station or Berlin Jungfernheide. Get off at Wustermark. Either take a bus (614 direction Ketzin) from there. Get off at Schloss Paretz. There will be one bus arriving shortly before 3 pm.
You also can take the bikes on the train and just bike from WUSTERMARK (approx. 30 minutes)
Come and join us for a nice afternoon with music in nature.
this is the link on google maps:https://goo.gl/maps/zJ3Xcsye4SRGPbZ47
From Paretzer-Hofer-Str.48, just follow the signs.
Bring your own picnic blanket, food and drinks.
We will offer a little bit of food and drinks as well.





artistic director: Sabine Vogel
project coordinator: Christin Eckart
flyer design: Lena Czerniawskafunded by